How Technology has Transformed our Transport Management Solutions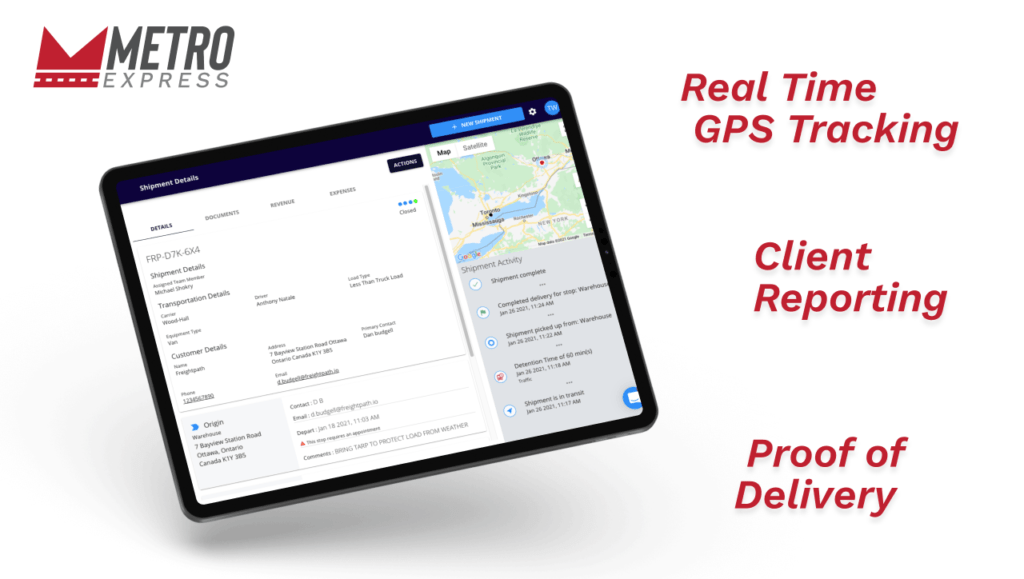 Technology has revolutionised what's possible in transport management solutions, enabling significant gains to the service we can provide to our customers. The management tools we now use have become so sophisticated that efficiency, transparency and accountability have been significantly elevated and Metro Express is very proud and pleased to be working with GoDesta as our partner in this space.
This fit-for-purpose, fully customisable system provides a central source of tracking and data collection for the duration of every delivery, including driver and freight management, invoicing, scheduling, compliance management and more. This means the safety and efficiency of your goods in transit is higher than ever before.
Automated compliance management – keeping everyone safe
Safety is always at the forefront of our minds and driver compliance is a significant piece of the transport puzzle. Ensuring our drivers, teams and other road users remain safe requires that we are on top of all compliance checks at all times. Transport management solutions like GoDesta provide us with a central portal within which to manage all driver licences, inductions, insurances, vehicle maintenance, background checks, chain of responsibility training and more.
Fleet management – achieving incredible efficiency
Customised dashboards enable us to manage our fleet with the utmost precision. With over 500 trucks nationwide, we need eyes on the road nationwide. Today's transport management solutions enable us to do just that, providing us with the ability to attend to anything immediately. This creates powerful efficiencies in delivery and response management so that not even a minute is wasted or charged when it shouldn't be. Operator alerts, arrivals and departures, loading and even the unexpected, are all relayed through the GoDesta software, giving us everything we need to be responsive in the moment, keeping your costs down and your property secure.
Client dashboard – providing real-time transparency
GPS tracking, instant messaging and proof of delivery are all wrapped up in an incredibly user-friendly dashboard for our clients. You can keep track of your deliveries in real time, with full visibility and transparency over every job. Instant messaging gives all of us the ability to communicate with each other as needed so issues or questions can be addressed without delay. In addition, you can see exactly where your driver is, obtain a full GPS history and access proof of delivery images, all stored securely within the technology and available at your fingertips.
Service reporting – data at your fingertips
With our ability to capture so much data, technologically advanced transport management solutions take service reporting to a whole new level. A suite of in-depth information enables us to continuously improve our service and provide you with critical data, including the distances travelled by drivers to measure against any green targets you may have.
---
Significantly improved operational efficiency combined with direct access to our team and your deliveries through a powerful, customisable client portal means that accuracy, safety, accountability and costs are all improved. The digital power that now exists within our transport management solutions benefits everyone and Metro Express is thrilled to be providing such a powerful tool in GoDesta.
Get in touch with us at Metro Express to learn more.