From Major
Capital Cities

and

Beyond

As a national transport company, we take pride in offering a comprehensive range of services to meet your diverse transport needs. From our extensive fleet of specialised vehicles (including taxi trucks, crane trucks and semi-trucks), to our advanced technology and dedicated team of professional drivers, we have the expertise and resources to ensure seamless and reliable deliveries.

Our customer-centric approach, combined with our focus on safety, efficiency and personalised service, sets us apart as an industry leader. Discover the Metro Express difference and experience a transportation solution that is tailored to your unique requirements.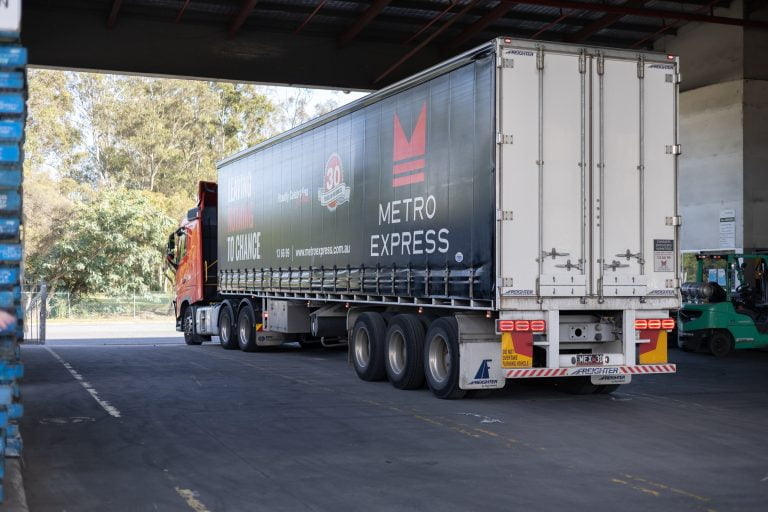 New South Wales
As a global hub of activity, New South Wales presents unique challenges for us as an on-demand, large-scale transport company in Sydney. Our local team and drivers are specialists in navigating the geography, traffic patterns and delivery challenges of NSW to ensure fast, on-time transport for any industry.
Queensland
Servicing Brisbane's rapidly growing business hub and regional communities is something that Metro Express excels at. Our transport company in Brisbane is a service built to provide highly responsive units for this major logistics and distribution centre for all businesses, including agriculture, mining, manufacturing and small business.
Victoria
From the thriving cultural and arts scene to a diverse business landscape, Metro Express is a transport company for Melbourne that has extensive local knowledge of the sprawling city and its gateway to international trade. From industry to events, Metro Express has a comprehensive logistics solution to execute delivery.
South Australia
Metro Express South Australia delivers to any location, whether that's the Barossa Valley wine region, the stunning coastline of the Eyre Peninsula, the rugged outback of the Flinders Ranges or Adelaide's city centre. We are a local, yet diverse transport company in Adelaide delivering everything from mining and agriculture to wine, ecotourism and more.