It's Our 35th Birthday!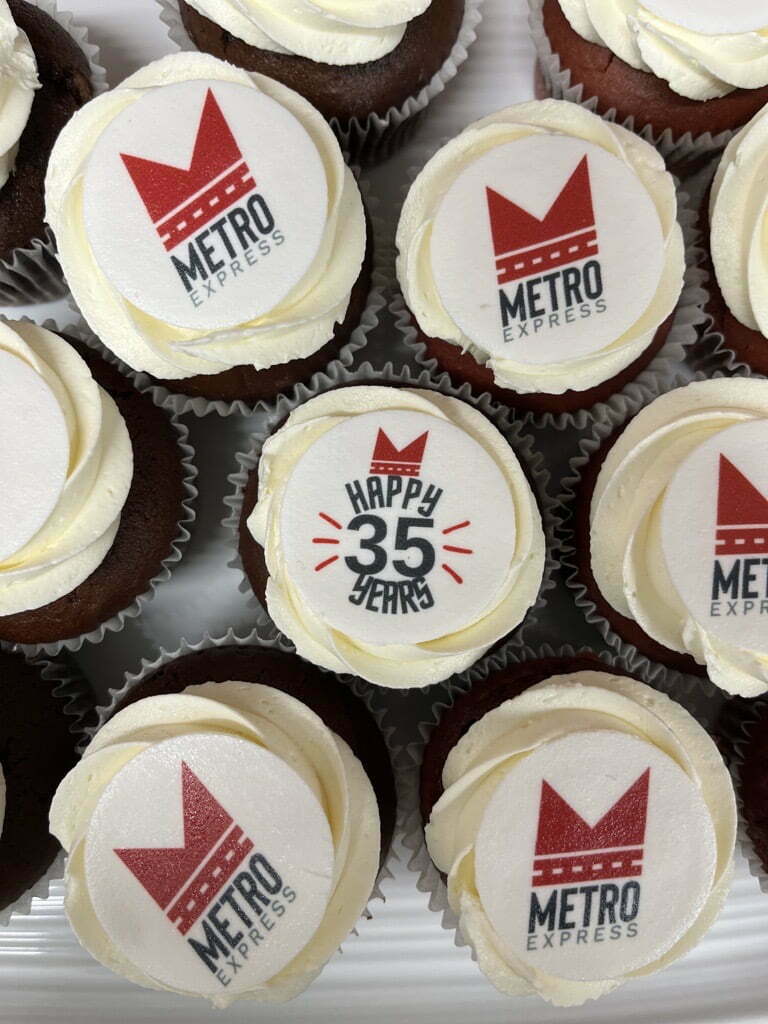 Metro Express has done what many a transport company has tried to do, reaching 35 years in business! It's a very exciting time for our company and all the work we have done since the business began back in 1988.
Back then, it all began around a well-worn kitchen table in a rented warehouse. At that time, the dream was to see Metro Express one day reach a milestone such as this. Now that we're here, it's an honour to have had this time to reflect on all that we have achieved.
As an Australian-owned and run transport company, Metro quickly grew into a nationally recognised leader, putting people first. Within two years, we had expanded to meet demand and by 2002 we were in Sydney, Melbourne and Adelaide. We have also built our fleet to include specialised trucks while adopting advanced technology that has supported our drive to provide the best reporting and tracking for our clients. We are so proud to still be working with clients today who have been with us since the very beginning.
For a transport company, common struggles often include providing flexibility, accountability and consistency. It was clear to us from the beginning that we must focus our energy on solving these challenges and turning them into our strengths. We knew that whatever we put at the heart of our offering would see us through all the challenges and guide our decision-making. This meant we put a complete focus on our customers in the knowledge that delivering great service and great people would be our winning formula. This vision and determination reflect strongly in our success today.
Metro Express now provides one of the largest fleets of on-demand trucks in Queensland, New South Wales, Victoria and South Australia, offering a complete, tailored, personalised and committed solution that extends far beyond what you might be used to. We are excited about the future as we continue to invest in innovation and sustainability to see our transport company through the next 35 years.
Happy birthday Metro! It is with deep gratitude that we share this wonderful milestone with our customers and our extended team! It is your hard work, support and trust throughout the years that has made this possible and we are excited to continue the journey together.